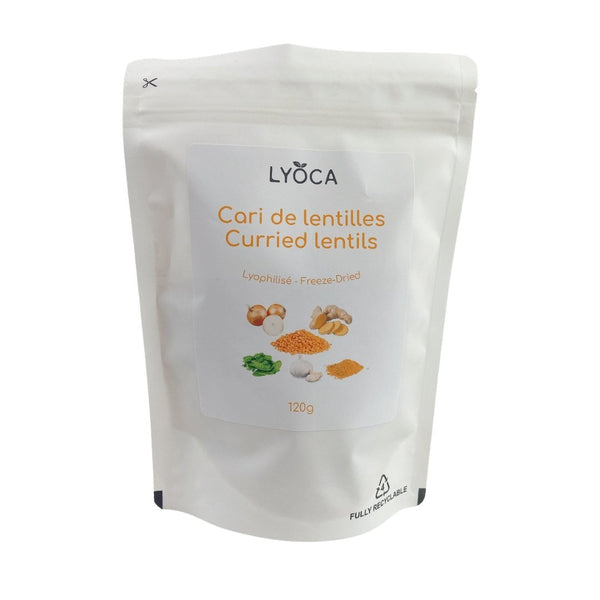 Description
This rich and creamy lentil curry will be sure to satisfy your hunger and astonish your taste buds.  Organic pink lentils are simmered in coconut milk with onions, garlic and ginger. Spinach is added at the end for added nutrients. The perfect spice blend from Cha's Organics gives a delightful flavour that will have you lick your bowl.
Serve over rice or naan bread, or simply eat it on it's own.
1 bag contains two servings.
Instructions:
1. Open bag
2. Pour contents of bag in a suitable container
3. Add 1 to 1.5 cups of boiling water
4. Mix and let re-hydrate 5 min
5. Mix again and enjoy
Ingredients and Nutritional Information
Ingredients: Pink lentils, Onion, Spinach, Lemon juice, Coconut milk powder (coconut milk, maltodextrine), Coconut oil, Maple syrup, Garlic, Ginger root, Curry powder, Salt, Turmeric
May contain: Almonds, Eggs, Milk, Peanuts, Soy, Walnuts, Wheat